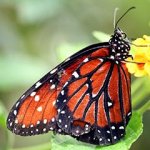 Nature Channel by
arvana


Relax and enjoy the peace and tranquility of Mother Nature, with this collection of videos that reflect the wonder and beauty of our animals, trees, rivers, lakes and mountains.

For domesticated animals, see the Pets Channel; but videos of wild animals in human environments are included here -- such as urbanized animals, zoos, or animal rescues. And even the occasional goat, cow or sheep!

The Nature Channel also showcases the natural wonders of physics, biology, psychology and astronomy.
---
posted by grinter

1 day 15 hours 19 minutes ago

•

20 views

• 3:11
posted by deathcow

1 day 18 hours 22 minutes ago

•

82 views
YouTube Description: Three of these are myths...do you know which ones?
posted by PlayhousePals

14 hours 11 minutes ago

•

47 views

• 2:05