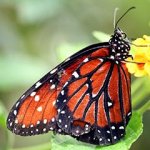 Nature Channel by
arvana


Relax and enjoy the peace and tranquility of Mother Nature, with this collection of videos that reflect the wonder and beauty of our animals, trees, rivers, lakes and mountains.

For domesticated animals, see the Pets Channel; but videos of wild animals in human environments are included here -- such as urbanized animals, zoos, or animal rescues. And even the occasional goat, cow or sheep!

The Nature Channel also showcases the natural wonders of physics, biology, psychology and astronomy.
---
Top Videos from the Last 24 Hours
---
(liveleak) Use compressed air on his windpipe...
posted by pumkinandstorm

2 days 16 hours 49 minutes ago

•

333 views

• 1:29
This is the story of how mushrooms can save the world! Renowned mycologist and mushroom pioneer Paul Stamets harnesses the power of infamous fungi to fight the planet's leading problems, from developing cures for cancer to destroying toxic radioactive waste.
posted by silvercord

6 days 12 hours 15 minutes ago

•

118 views

• 3:25